2018 Officer Installation
The morning of Saturday, July 28, 2018 a biennial Memorial Service was held for the broken sister links in our local lodges.  This service is a way to remember the sisters who all greatly enhanced our lives.
That afternoon brought about the conclusion of the Daughters of Norway business meeting. New Grand Lodge Officers for 2018-2020 were elected.  The following photos are of the Grand Lodge Officer Installation Ceremony.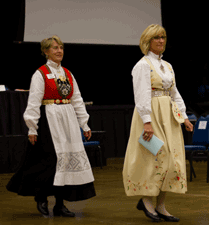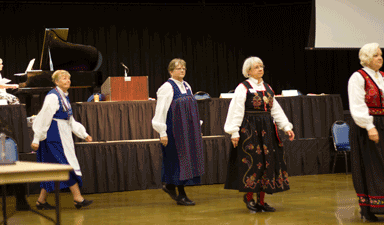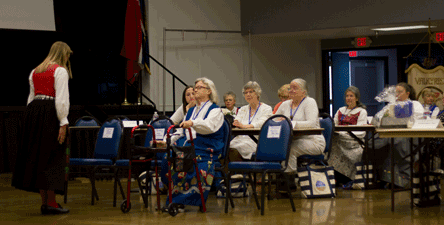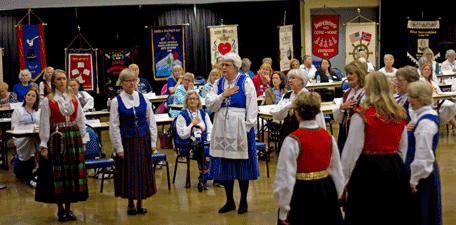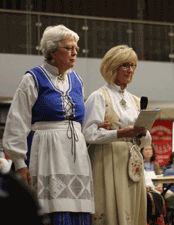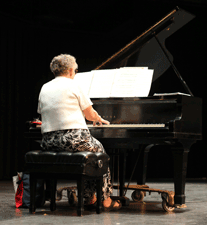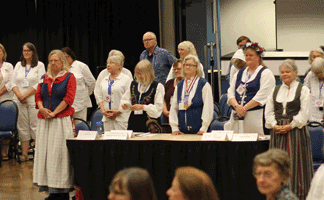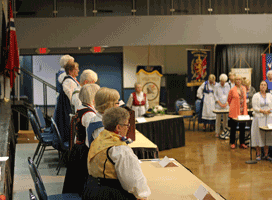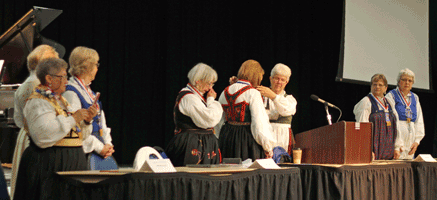 Following the installation of officers, the convention concluded with a banquet.  We were entertained by the Convention Chorus and a Concert of Norwegian Folk Music by Ann-Marita Garsed.  There was a special grand prize drawing for the Jan Brett quilt.  All of the Daughters of Norway sisters want to thank our wonderful 2018 convention hosts - Stjernen #7, Frida Hansen #37 and Agnes Mathilde Wergeland #52 for a wonderful time of sisterhood.  Mange Takk!
The Washington lodges Thea Foss #45, Nina Grieg #40 and Prillar Guri #30 announced their bid for the 2020 convention!  The 2020 Daughters of Norway Convention will be held at the beautiful Kitsap Conference Center located by the water in Bremerton, WA on July 23-25, 2020.  We are already looking forward to connecting with our sisters again!