Elise W
æ

renskjold Lodge #48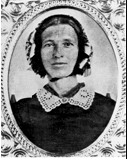 Elise Wærenskjold
(1815 – 1895)
Founded: March 15, 2009, Roseville, CA
Meeting Details
When: First Saturday (unless there is a holiday weekend) of month at 2:00 pm (Lodge does not meet in July & August)
Where: Lutheran Church of the Resurrection Hall located at 6365 Douglas Blvd, Granite Bay, CA 95746
Contact Us:  Click on this link to contact us.  Be sure to list our lodge if you want more information from us!  Please allow seven days for a return message.  Tusen Takk!


Members enjoying a special
luncheon outdoors
Lodge Highlights
Elise Wærenskold Lodge #48 offers women of the greater Sacramento area a place to enjoy sharing their Nordic heritage. In addition to their lodge meetings and special outings they also participate in the Scandinavian Festival in Orangevale, CA in October and the Viking Fest in Citrus Heights, CA in November where they sell their Scandinavian crafts and wonderful lefse!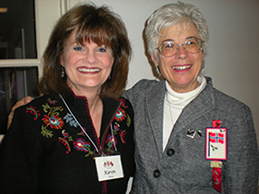 Karen Bartos & Judy Felker
Nordic programs presented include:
Virtual Vesterheim
Wheat weaving
Norwegian travel
Rosemaling
Tine boxes and calendar sticks
Norwegian Food Preparation
Genealogy
Trichinopoly and tablet weaving
and more...
Lodge's Name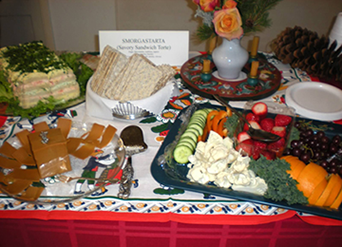 Takk for Matten! A Sampling of lodge's table fare!
The lodge chose to honor a very special Norwegian woman, Elise Wærenskjold, who urged other Norwegians to immigrate to Texas. She was born Elise Amalie Tvede, the daughter of a minister, in the Kristiansand area. She was a very modern woman for her time. Elise believed in gender equality and lived her life accordingly. She was educated, taught school, opened a handicraft school for girls, was a divorcee, the editor of the popular Norge og Amerika publication, a mother, a wife, a farmer, a community activist and a writer who impacted many lives.
Her many letters and articles helped contribute to the pioneer chronicle of Norwegian immigrants in Texas.
Elise Wærenskjold is known as The Lady with the Pen.