Ingeborg Lodge #43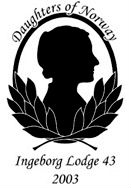 Founded: October 18, 2003, Stanwood, WA
Meeting Details
When: Second Saturday of month at 10:00am (Lodge does not meet July & August)
Where: Sons of Norway Hall, 9910 270th St. NE., Stanwood WA
Contact Us:  Click on this link to contact us.  Be sure to list our lodge if you want more information from us!  Please allow seven days for a return message.  Tusen Takk!
Lodge Highlights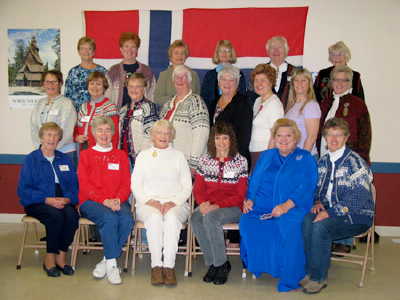 Ingeborg Lodge Members
Ingeborg Lodge members are active participants in their local community and promote their Nordic heritage. They have helped with a Nordic Ancestry Exhibit at the Stanwood Historical Society.
They participate in the annual Stanwood Fourth of July Parade, and the August Stanwood-Camano Island County Fair parade.
Summer picnics are popular. The lodge holds a very popular Nordic Fair every year at the Stanwood Fairgrounds. Fundraisers help them support local organizations. Between their monthly meetings, the sisters of Ingeborg Lodge #43 continue to enjoy each other's company through Hardanger embroidery workshops, book clubs, cooking groups, Rosemaling workshops, and Norwegian language classes.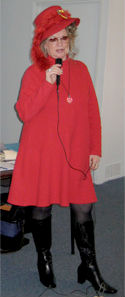 Not your everyday Genealogy
Program! Learning delightful
ways to trace your roots.
(Guest speaker Diana Erickson
from Sons of Norway
Leif Erikson Lodge)
Kransekake is amazing to look
at and to eat!
Programs include:e
Music & Dance Performances
Cultural Events & Celebrations
Finding Your Roots Through Music
Viking History & Culture Through Stories
Breaking News of Ole & Lena (the ongoing saga)
Crafts (such as Nordic Woven Hearts, Rosemaling, Tatting)
Food Workshops (Swedish Pancakes, Gingerbread)
Lodge's Name
The lodge was named after another Daughters of Norway Ingeborg Lodge which disbanded. The previous lodge's regalia was found and given to the newly formed lodge. Ingeborg is a Scandanavian, predominantly Danish name carried by many prominent women in Scandanavian history and mythology.