Pauline Fjelde Lodge #51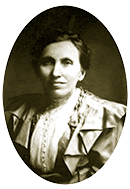 Pauline Fjelde
Founded: September 25, 2010, Minneapolis, MN
Meeting Details
When: Third Saturday of month at 10:00am (Lodge does not meet January, July or August)
Where:  Norway House, 913 E Franklin Ave, Minneapolis, MN  55404
Contact Us:  Email 
Mailing address:  913 E Franklin Ave., Minneapolis, MN  55404  -Tusen Takk!

Photo from 1921 of Minneapolis
Daughters of Norway lodge taken
at Halmrast Studio. Woman on
far right is Sissel Ormestad born
in Valdres in 1885
Dues                                  
The Pauline Fjelde dues for new members is $55 which includes the $5 application fee.  Come to our meeting to see if you would like to join us!
Lodge Highlights
Minneapolis was the home of the original Daughters of Norway organization in the late 1800's. The lodge actively shares Scandinavian heritage through interesting programs and interest groups and with the community at the annual Norway Day in Minneapolis in the summer.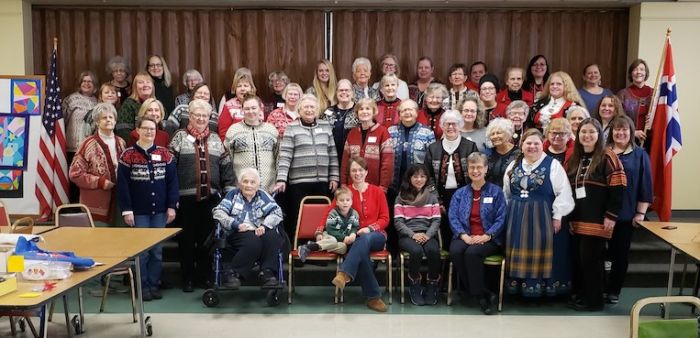 Lodge members and guests at the Julebord
A few of the lodge's programs have included Nordic: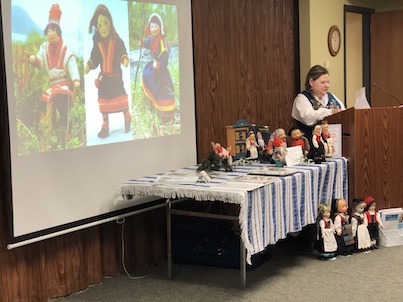 Music
Foods
Crafts
Famous People
Cultural Events & Celebrations
Presentations on Art, Society, Folklore, History & Genealogy


Lodge sister Pati Kachel giving a program on Norwegian dollmaker Ronnaug Petterssen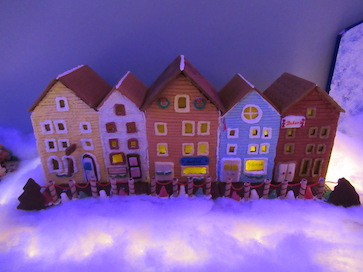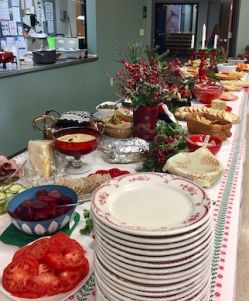 Lodge entry in the 2019 Gingerbread Wonderland at Norway House in 
Minneapolis. The recreation of Bryggen was voted "Best International"!                                          Julebord!

This lodge can be found on Facebook
The Pauline Fjelde Lodge has a YouTube channel with a playlist of our Damekor
Lodge's Name
The lodge was named for a noted Norwegian-American woman, born in May 1861, in Ålesund, Møre og Romsdal region of Norway into a family of creative and accomplished artists. In 1887, already an artist and amazing embroiderer, she followed one of her brothers to Minnesota with another brother. Here, Pauline worked as an embroiderer. Her sister, Thomane, joined her later in Minneapolis and they began a dressmaking and embroidery business that was very successful in the area and remained in the family for many years. In 1893 Pauline and her sister were asked to embroider the first Minnesota State Flag.
By 1907, Pauline was successful enough to hire a respected architect to build her a residence with room for her business – quite an accomplishment for an unmarried woman in those times.
In 1910, she decided to learn tapestry. She traveled to Europe (Paris, Luxembourg, Copenhagen and Norway) and learned many of the then emerging Arts and Crafts tapestry methods. Two years later Pauline returned to Minneapolis and continued her artistic work in that field. Her beautiful works are still studied by many textile artists even today Pauline's tapestries have been displayed in various museums including the Minneapolis Institute of the Arts, the Chicago Art Museum, and Vesterheim Museum. Her paintings have been displayed at the Smithsonian.